Robotics, Animatronics and Replicas
Previous Next Geek'd Con 2021! We went to the convention with the 501st Bast Alpha Garrison. There we raised over $800 for Pancreatic Cancer Research!
Previous Next Adieu, Mechacon. Made it back from Mechacon Omega. Reality's gonna hit real hard this week, isn't it?One dosen't simply convey an event that caused a paradigm shift in…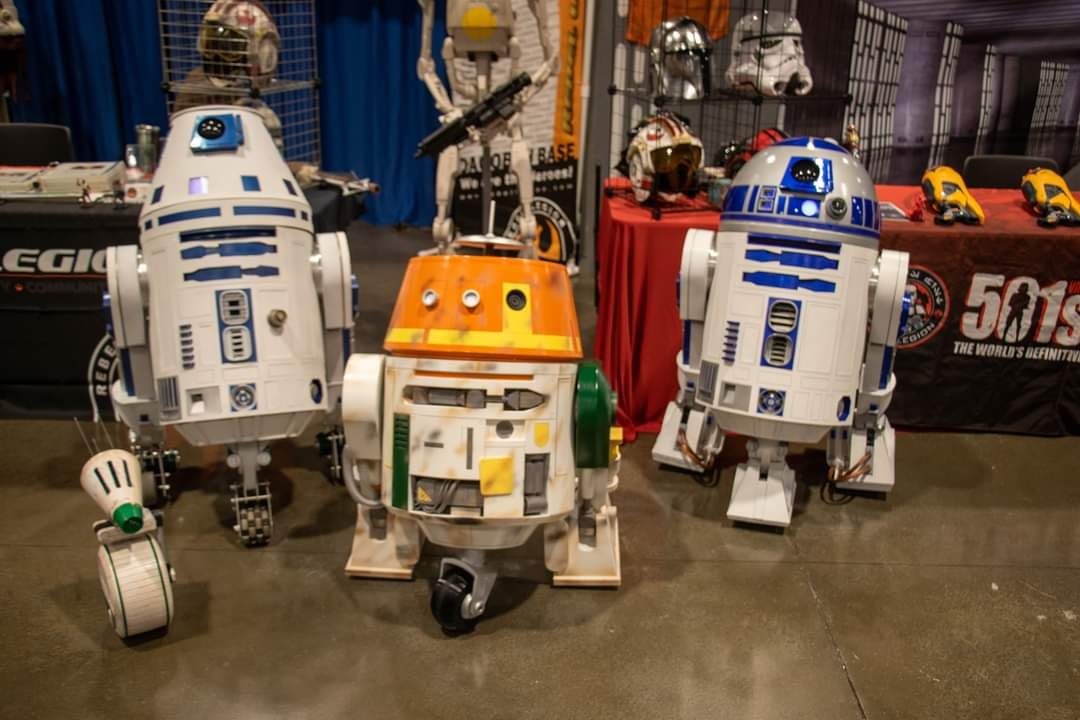 Previous Next First fully dressed convention with R2-D2. Trucked it all the way to Jackson for this one. I can't get over how well received R2 was here!
322186_4244400104367_2033209060_o
206818996_10224025374875591_296158320654015914_n
1237929_529599153777556_930873054_n
21752593_10212861723191276_8181846099402967164_o
The Animé in animétronics
Staring off as a contest entry on Instructables, GLaDOS was my first venture into animatronics.
Upon completion, I decided to bring her to Mechacon VIII in New Orleans.
There we won Platinum Choice Award and Best Skit.
To those who've helped along the way, thank you.